THE ORPHAN QUEEN BY JODI MEADOWS
STARS:

Goodreads | Amazon | Book Depository
---
I was kindly provided with a review copy of this book in exchange for an honest review. Thank you so much to the publisher for allowing me this opportunity. These circumstances have, in no way, affected my review.
---
When the Indigo Kingdom conquered her homeland, Wilhelmina and other orphaned children of nobility were taken to Skyvale, the Indigo Kingdom's capital. Ten years later, they are the Ospreys, experts at stealth and theft. With them, Wilhelmina means to take back her throne. Wil and her best friend, Melanie, infiltrate Skyvale Palace to study their foes. They assume the identities of nobles from a wraith-fallen kingdom, but enemies fill the palace, and Melanie's behavior grows suspicious. With Osprey missions becoming increasingly dangerous and their leader more unstable, Wil can't trust anyone.Wraith is the toxic by-product of magic, and for a century using magic has been forbidden. Still the wraith pours across the continent, reshaping the land and animals into fresh horrors. Soon it will reach the Indigo Kingdom. Wilhelmina's magic might be the key to stopping the wraith, but if the vigilante Black Knife discovers Wil's magic, she will vanish like all the others.


spoiler free
I really had high hopes for this book, because I found the summary to be very interest with a complex magic system and the plot sounded like something I hadn't read before. I was totally wrong. It was a complete disappointment from start to finish.
First of all, the book starts and we don't get introduced to the main character -who also is the narrative of the story- until the end of the first chapter. It was so hard for me to get into it and I felt like there was a prequel that I should have read in order to understand what was happening. I had just started reading and it felt like I was already in the middle.
The most exciting and interesting thing in the plot line are the least explored and that is the world building and the magic system. There's zero world building and the only thing we can get close to that is half a page of Wil teaching to Ospreys what wraith is. I was so annoyed that I wanted to stop reading it, making me thinking 'Why am I reading this?'. This is for sure the worst introduction to world building I've ever read.

Now, let's talk about the plot. Ohh God. Everything was unbelievably predictable. By the half of the book you already know who the Black Knife is, which ruins everything. The dialogs between the characters haven't any real interest and I think they exist because it'd be boring to have only narration in a 300 pages book . I could easily skip pages and still not miss a thing.
The story is as simple as that:
Want to take back your kingdom? Just pretend you're a princess from another land and go there as a guest. Want to know their secrets? They'll tell you. "The Indigo Kingdom is so kind to us. Whatever we require for our reclaiming of Aecor will be provided." Need their secret map? They'll give it to you. "On my way out, I glanced again at the wall map, and the mysterious scribbles on the western border of Liadia. They read confidential and debated." Like, seriously?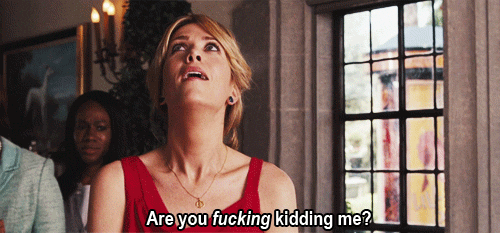 And most importantly, what the fuck happened with Wil taking back her kingdom?

DISCUSSION

| spoilers
It was so clear to me who the Black Knife was and I'd be surprised to discover that I was wrong. Even though he could easily have tried to kill her, he didn't. Their whole relationship between the Black Knife and Wil made me cringle, because it wasn't realistic. They both have feeling for each other or at least they have a connection from the beginning  even though they are strangers. But, the thing that annoyed me the most was that Wil didn't realize who the BK was, when she talked to him. Seriously? How much can he alter his voice?
To be fair, the ending surprised me and probably it's the only thing I liked in this book. I didn't expect Tobiah to put his duty over 'love', because he could easily broke off the engagement. But I guess if he wasn't, there wasn't going to be another book.
Overall, this book was irritating beyond my comprehension. It had so much potential to be so good and it failed. I'll definitely not be reading the next book. I really liked the ending though , even though it was a cliffhanger but everything else doesn't make sense.